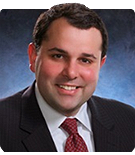 Jody R. Montelaro is vice president of public affairs for Entergy Louisiana. He oversees Louisiana governmental affairs on behalf of Entergy's Louisiana companies as well as the coordination of Entergy Louisiana's volunteer efforts and charitable contributions. 
Montelaro joined Entergy Louisiana in 2011 as governmental affairs director with responsibility for composing and furthering the company's legislative interest with the Louisiana Legislature and various state agencies. He also chaired and oversaw membership and contributions to ENPAC, Entergy's employee member PAC. 
Prior to joining Entergy, Montelaro served as senior policy advisor to Gov. Bobby Jindal. He managed the creation and introduction of legislation in multiple policy areas. In addition, he served as a policy advisor in the areas of energy, natural resources, wildlife and fisheries, environmental quality, agriculture, corrections and state police. Montelaro also served as Secretary of the Louisiana State Mineral and Energy Board, and previously served as assistant executive counsel to the governor.

Prior to his government service, Montelaro practiced corporate litigation at the law firm of Adams and Reese, LLP. In addition, he served a one-year clerkship for Louisiana Supreme Court Chief Justice Catherine "Kitty" Kimball. 
Montelaro is an honors graduate of Loyola University College of Law in New Orleans, where he served as law school president. He currently serves on the boards of directors for the Louisiana Association of Business and Industry, the Louisiana Endowment for the Humanities, Public Affairs Research Council, Louisiana Governor's Mansion Foundation, New Schools for Baton Rouge and Louisiana Art and Science Museum. He also serves on the University of South Alabama's National Alumni Board of Directors, the Baton Rouge Area Foundation's Civic Leadership Committee and the Association of Louisiana Lobbyists, where he previously served as president.
In 2014, the Baton Rouge Business Report named Montelaro in its "Forty Under 40" edition. Montelaro was also a member of the 2015 class of Leadership Louisiana.
Updated 3/2020